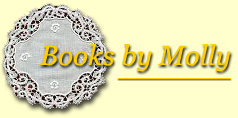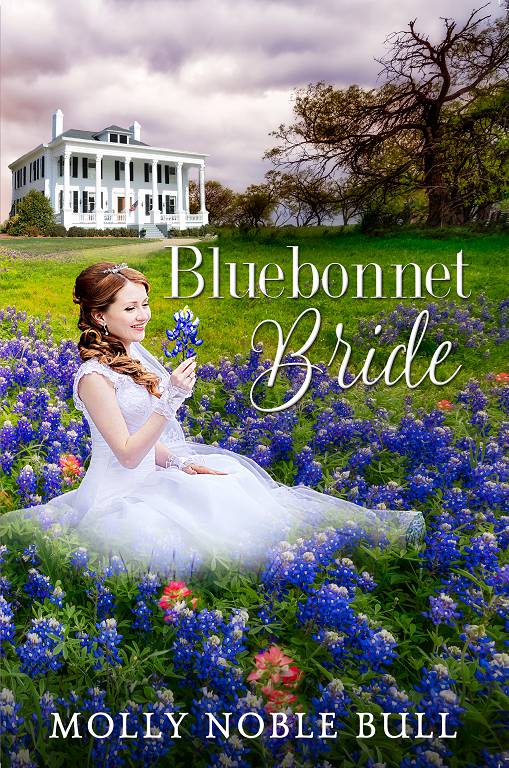 Bluebonnet Bride
Gina Hollister, a dyslexic with a PhD in educational psychology, leaves her home in the Texas hill country for the summer in order to tutor the daughter of widower and business tycoon, Steve Bryson. They will be living at his huge house near Durango, Colorado, a mansion that Gina calls a castle; and an attraction develops between Gina and Steve.

Nevertheless, Steve doesn't like Bible Thumpers; and he thinks Dr. Gina Holliter is one.

Bluebonnet Bride was published by Scrivenings Press.

View the video for Bluebonnet Bride on YouTube.
---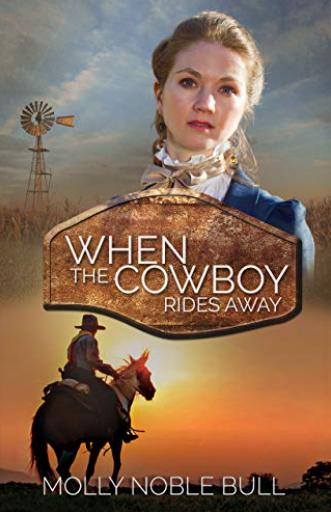 When the Cowboy Rides Away
If you like cowboys, you'll love When the Cowboy Rides Away, a Christian western historical with a touch of romance, and Scrivenings Press republished this novel on March 23, 2021. The earlier version of this book won first place in a contest for published authors and also placed in another contest.

Purchase on Amazon


---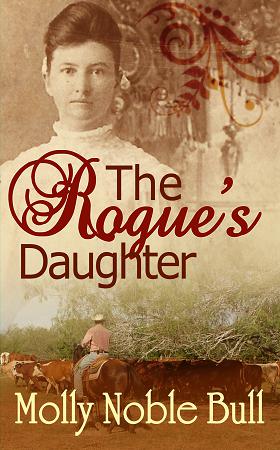 The Rogue's Daughter
Like inspirational westerns with a touch of romance? Then The Rogue's Daughter by Molly Noble Bull is for you. Molly's books win contests, and she has a Texas ranch background. The Rogue's Daughter is set in San Antonio, Corpus Christi and ends on a ranch in South Texas cattle country in 1890 where Molly spent part of her growing up years. The novel was first published by Zondervan Publishing in 1986 and republished by Guideposts in the nineteen nineties. Now this western is available again in paperback and as an e-book. When the Cowboy Rides Away, another of Molly's westerns set in the same area but in 1880, won the 2016 Texas Association of Authors contest in the Christian Western category.

Read an excerpt from The Rogue's Daughter
Purchase on Amazon

To see all Molly's books at Amazon, click here. http://bit.ly/mollynoblebull
---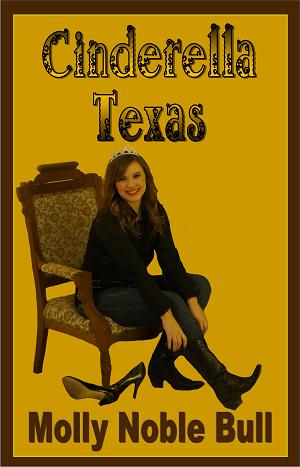 CINDERELLA TEXAS
Cinderella Texas is an inspirational western romance set on a cattle ranch in modern-day South Texas, and Cinderella Texas is available now at Amazon.com.

Read an excerpt from Cinderella Texas

---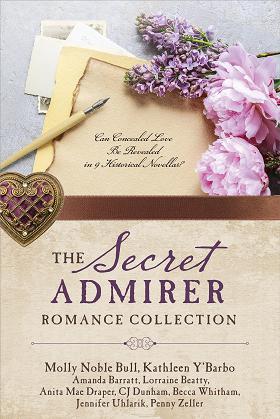 Too Many Secrets is an inspirational western novella by Molly Noble Bull and part of The Secret Admirers Romance Collection. Set in the Texas hill country in 1882, Too Many Secrets is one of nine novellas by nine different authors to be published by Barbour Publishing in May 2017. Click below to read the first two chapters of Molly's novella, "Too Many Secrets."
Read an excerpt from Too Many Secrets
---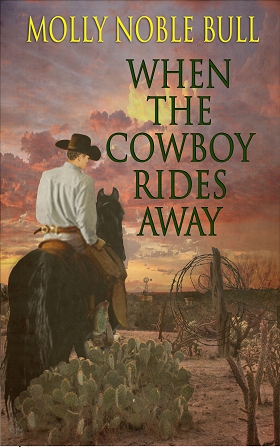 First Place Winner in the Christian Western category
2016 Texas Association of Authors Award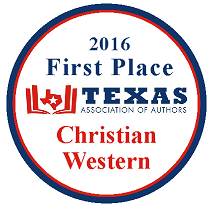 Besides winning the 2016 Texas Association of Authors contest in the Christian Western category, When the Cowboy Rides Away was also a finalist in the 2016 Will Rogers Medallion Awards contest in the Inspirational category.
When the Cowboy Rides Away by Molly Noble Bull

Maggie Gallagher, twenty-one, runs the Gallagher Ranch in South Texas and has raised her little sister and orphaned nephew since her parents and older sister died. No wonder she can't find time for romance! The novel opens two years after Maggie loses her family members.
Out for a ride with her sister, she discovers Alex Lancaster, a handsome cowboy, shot and seriously wounded on her land. Kind-hearted and a Christian, Maggie nurses him back to health despite all her other chores. How could she know that Alex had a secret that could break her heart?
When the Cowboy Rides Away is a romantic western set on a cattle ranch in south Texas in 1880, and it was published in September 2015. The novel is available in paperback and as an e-book, but what makes all Molly's westerns unique is the fact that both her father and her grandfather were ranch managers, real Texas cowboys. Molly spent part of her growing up years on a sixty thousand acre cattle ranch, and when she writes about ranches and cowboys and south Texas, she knows what she is talking about.
Read an excerpt from When the Cowboy Rides Away
Listen to an interview with Molly
---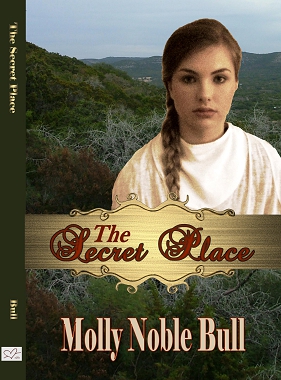 Available NOW in stores.
The Secret Place by Molly Noble Bull
The Secret Place by Molly Noble Bull is a romantic historical set in France and England in 1740 and ending in Luss, Scotland. Join Pierre and Rachel as they flee oppression and an evil captain in the adventure of their lives.
Read an excerpt from The Secret Place
Molly Noble Bull's Author Page on Amazon
---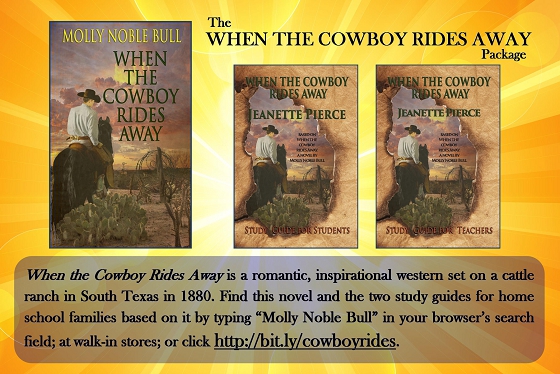 ---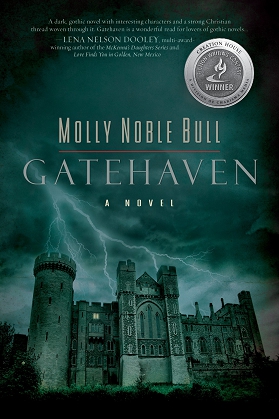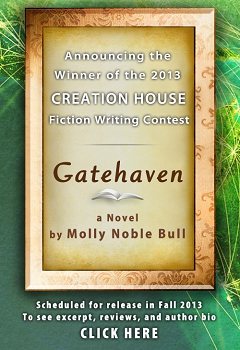 Turn on your sound and click ">" below to see and hear a very short Gatehaven video.
Gatehaven is a long, dark histroical Christian gothic novel set in 1784 England, Scotland, and American and available in trade paperback in early October 2013. (Creation House/Charisma Media)
Click to Read an excerpt from Gatehaven.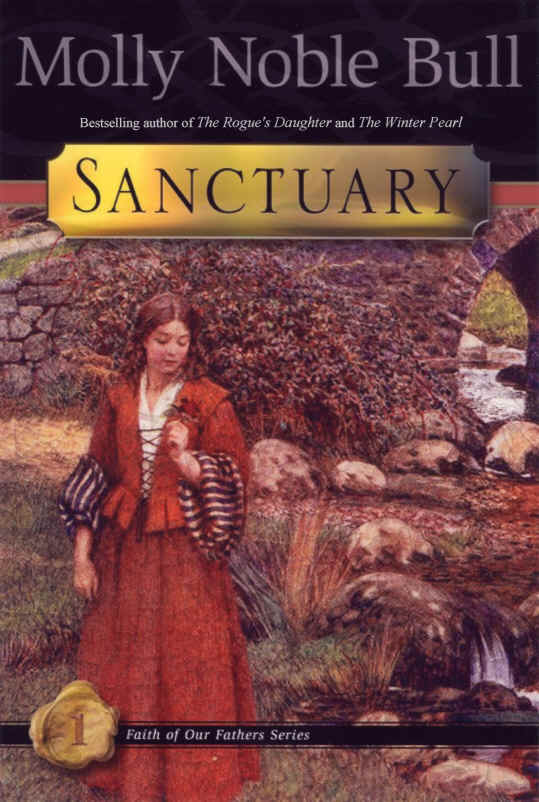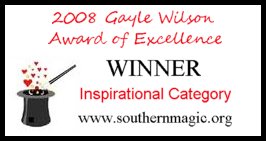 Molly Noble Bull entered three national contests for published authors in 2008, and she placed in two of them. She won the 2008 Gayle Wilson Award in the inspirational category and tied for first place in the 2008 Winter Rose Contest in the inspirational category. The Southern Magic chapter of Romance Writers of America sponsored the Gayle Wilson Contest located in Birmingham, Alabama. The Yellow Rose chapter of RWA located in Fort Worth, Texas sponsored The Winter Rose Contest. To find all Molly's books at online and walk-in bookstores, write Molly Noble Bull in the search slot.
Click Here to read an excerpt from Sanctuary!
Bestselling author of The Rogue's Daughter and The Winter Pearl
Molly Noble Bull's newest novel, Sanctuary, was published in September 2007 in trade paperback by Tsaba House. Sanctuary is a fast-paced Christian novel and the first in the Faith of Our Fathers series about the Huguenots. With danger and persecution lurking at every turn, the characters in Sanctuary leave France and finally settle in Scotland. In Book Two, the family leaves Scotland and travels to the state of South Carolina amidst more troubles and hardships every step of the way. Readers who liked The Winter Pearl, Molly's Steeple Hill trade paperback, will also enjoy Sanctuary--and learn a little history besides.
Order Sanctuary from Amazon.com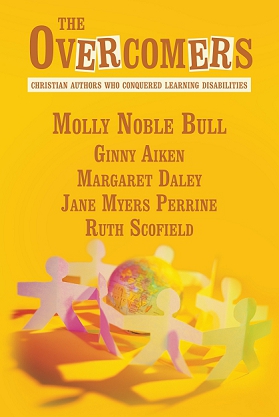 The Overcomers: Christian Authors Who Conquered Learning Disabilities by Molly Noble Bull and four other Christian authors. All five suffered from learning disabilities, yet they overcame through Jesus Christ. The Overcomers was published in 2011, and it was entered in the Women of Faith writing contest. The Overcomers: Christian Author Who Conquered Learning Disabilities was a finalist in that contest out of over six hundred entries.
Available in trade paperback and as an E-Book. (Westbow Press)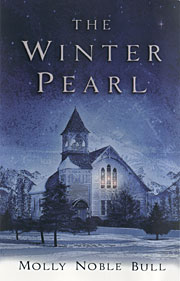 The Winter Pearl
In 1888, Colorado was a dangerous place for a girl on the run. But Honor McCall had to take her chances to escape from her cruel, drunken uncle and start a new life. She never imagined that she'd be rescued by a handsome young minister, or find a place to call home in his church.
It was more than she deserved, more than she could ever repay. So how could she stay on -- accepting charity while living a lie, hiding the truth about the danger that stalked her, hiding the love in her heart for a man who might never return her feelings?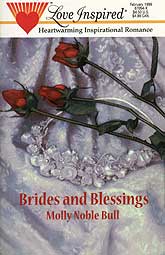 From movie star... to a pastor's wife?
Actress Suzann Condry took on a tough role when she traded lives with her twin sister, Holly. Suzann needed to get away from Hollywood...and Holly believed Suzann might find both peace and faith in charming Oak Valley.
Anything can happen when twin sisters trade lives!
Could Suzann convince everyone she was the sweet church librarian? Especially Josh Gallagher, the handsome assistant pastor who looked like a rugged rancher. Suzann feared he suspected her...until he asked for a date. She soon dreamed of an "ordinary" life as Josh's wife. But would Josh still love her once he learned her true identity? Click on the image to buy the book!
A word about "Brides and Blessings" from Molly -- Twins have always fascinated me. My paternal grandmother was a twin, and the thought of writing about twins intrigued me. The possibility that my novel might point others to the Lord, blessed my heart. Some describe true Christians as judgmental and mean-spirited. But I've found them to be just the opposite. I hope my readers will think the characters in "Brides And Blessings" are kind, happy Christians--that they enjoy life to the fullest--and have a sense of humor. Love and Blessings to all!
---
Other Books by Molly Noble Bull...
"For Always" and "The Rogue's Daughter" (a historical) were published by Zondervan Publishing House in 1985. Both were reprinted and came out from Guidepost, the Book Division. A critic once wrote, "...what makes Molly Noble Bull's books different from other inspirationals is the humor".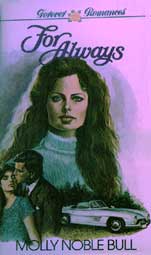 For Always
In the midst of a sorrow that almost crushed her, Garth came and gave her a special gift - a love that brought strength.
After the death of her first husband in an accident, Merrily is united in marriage to Garth. With two children who resent their mother remarrying, Merrily must help them adjust to a new family while she herself must come to grips with the death of her first husband and accept her new relationship. "For Always" is a story of relationships, a story of love that spans eternity.
"For Always" was the first novel Molly ever sold, and it is set in Germany in a town much like the one Molly and Charlie lived in when Charlie served in the army with United States Forces, Germany.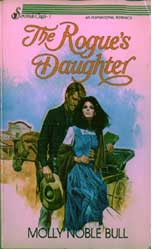 The Rogue's Daughter
Had she really stood in front of God and church and minister, and allowed herself to be joined to Seth Matthews for life?
Only a few short months after graduation, Rebecca Roberts found herself with both the teaching job she desperately needed and something else she had been determined never to have - a husband. Seth Matthews, a rugged, independent widower, had hired Rebecca to teach his three young children, then married her, "to save her reputation." It was a legal arrangement only, no love involved. Or was there?
The azure skies, sun-baked earth, and majestic live oaks of Seth's South Texas ranch afford the setting for the most important lessons of this story: Rebecca learns about trust and tenderness, and Seth learns about the God she loves.